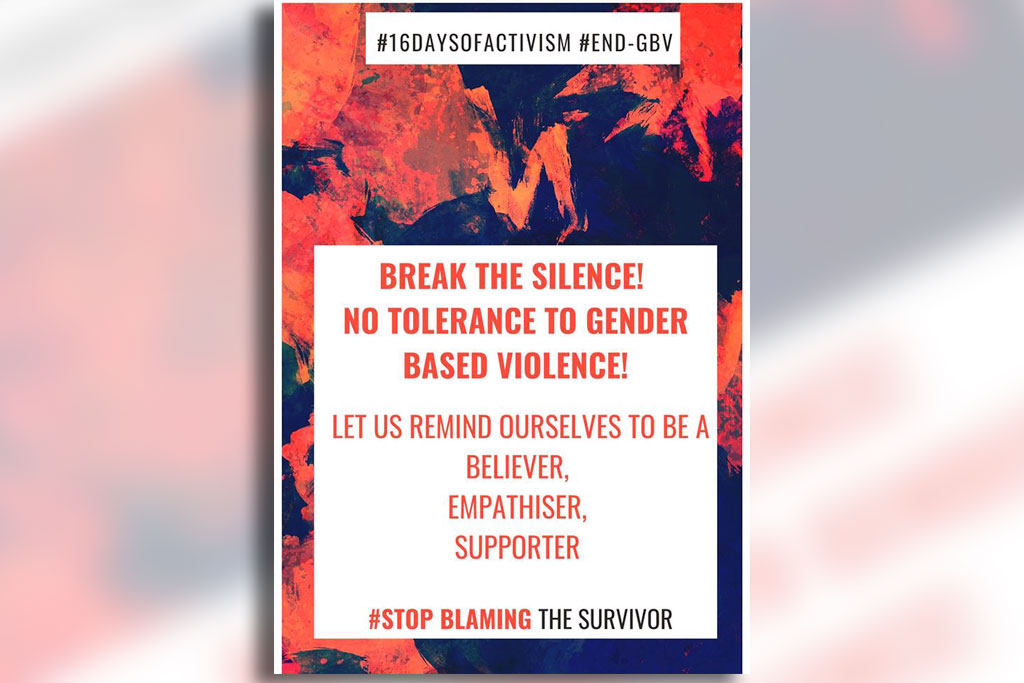 "Women's rights are human rights. They include the right of all women to live free of all forms of violence and discrimination."
The 16 Days of Activism campaign was launched on 25th November by the Centre for Women's Global Leadership in 1991, with feminists from Global North and South towards elimination of all forms of gender based violence against women. The dates of this campaign, aimed at reinforcing gender based violence as a human rights issue, are significant as 25th November is the International Day Against Violence Against Women and 10th December, the International Human Rights Day.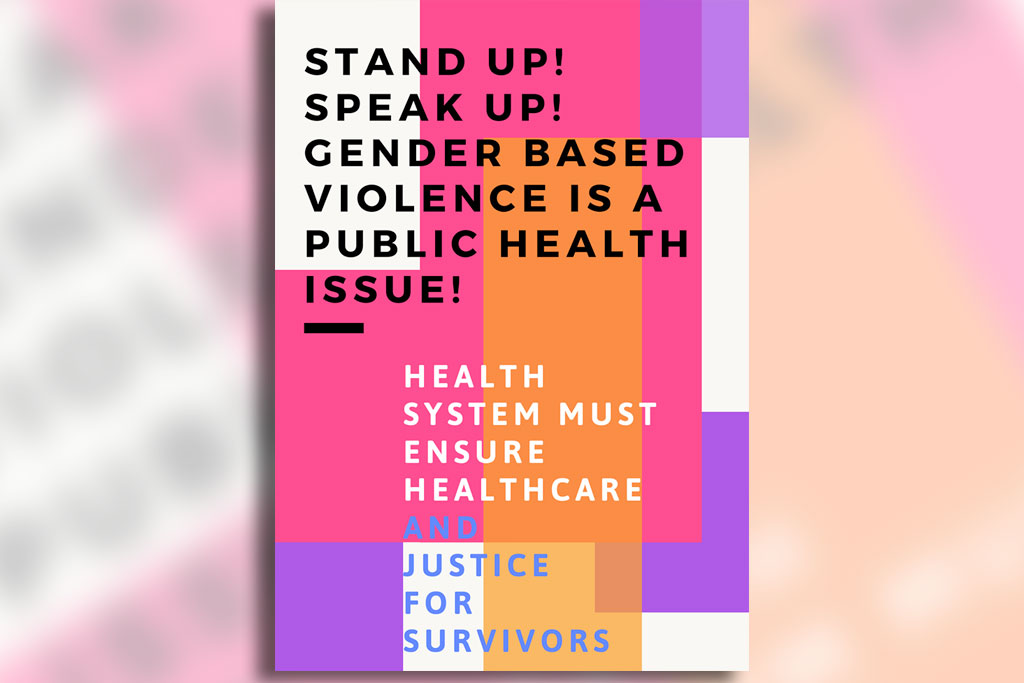 This year, the central aim is to mobilize across movements to collectively take action in advancing ratification and implementation of Violence and Harassment Convention, 2019 and Violence and Harassment Recommendation, 2019.
We, at Sama have joined this global campaign and raise our voices against gender based violence during the 16 days of activism from 25th November to 10th December 2019 against all forms of gender based violence (GBV).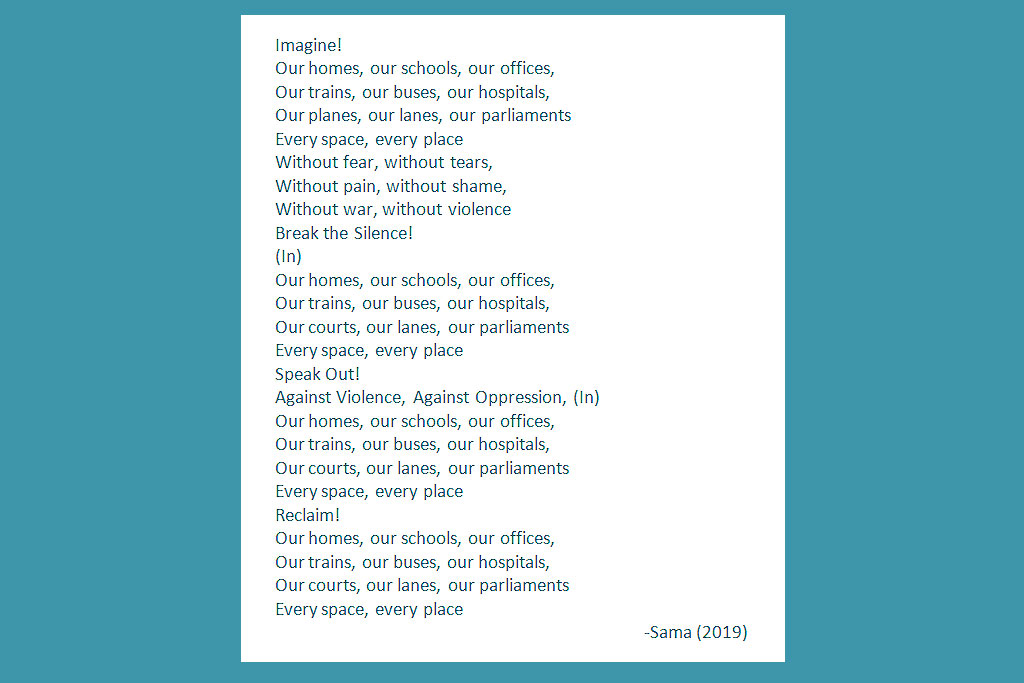 Please tweet and share the messages with us. Let our many voices in diverse languages reach out as widely as possible.
Please follow us on twitter @WeAreSama