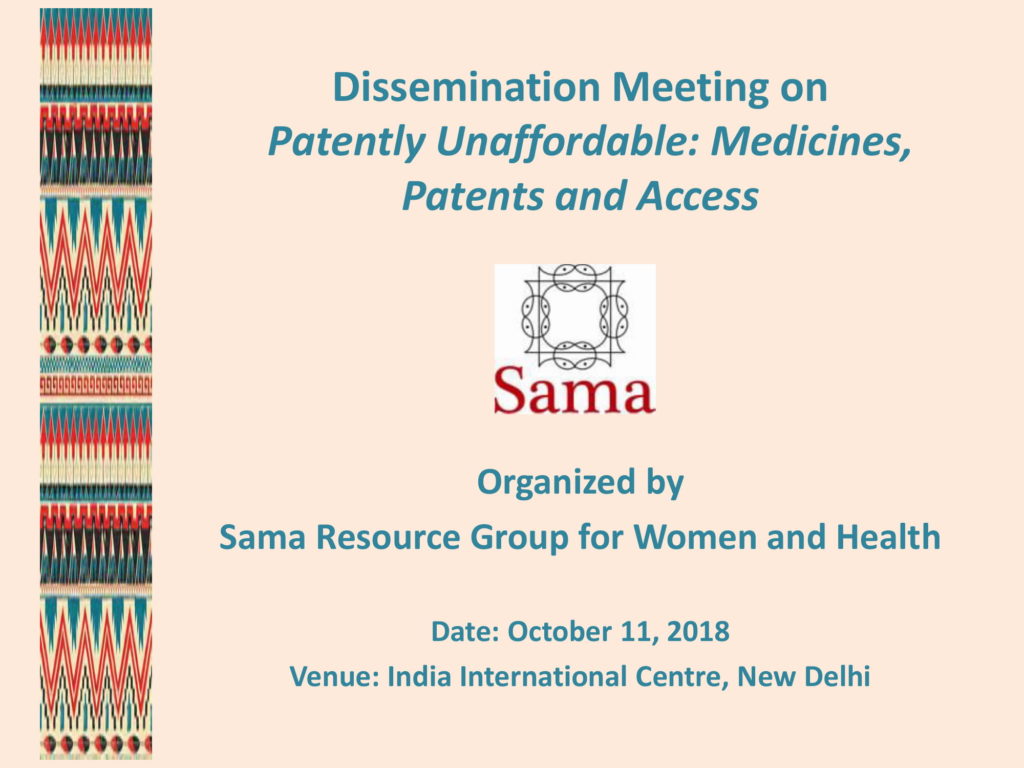 Sama is organising a day-long dissemination meeting – 'Patently Unaffordable: Medicines, Patents and Access' on 11th October, 2018 at India International Centre, New Delhi. The findings of Sama's research on the impact of patent status on price and affordability of the drugs which have been approved after clinical trials in India, will be presented during the meeting.
Sama has been involved in research and advocacy initiatives around ethical conduct of clinical trials and rights of trial participants for several years now. In 2016, Sama published a report titled 'Circle of Medicines'—addressing post trial access to and affordability of medicines approved after clinical trial between 2005-2010. Furthering the research on post-trial access, the present study was undertaken from the perspectives of patents.
During this meeting, there will be discussions around central issues pertaining to patents, evergreening and affordability along with the presentation of Sama's study.  This will include:
Discussions on the impact of multiple patents on a drug, its price and affordability.
Discussions on the working of patents and compulsory licenses
The participants will be broad-based comprising of academics, researchers, policy makers and representatives of health rights, patient rights and consumer rights, representatives of pharmaceutical associations, regulators and legal experts.