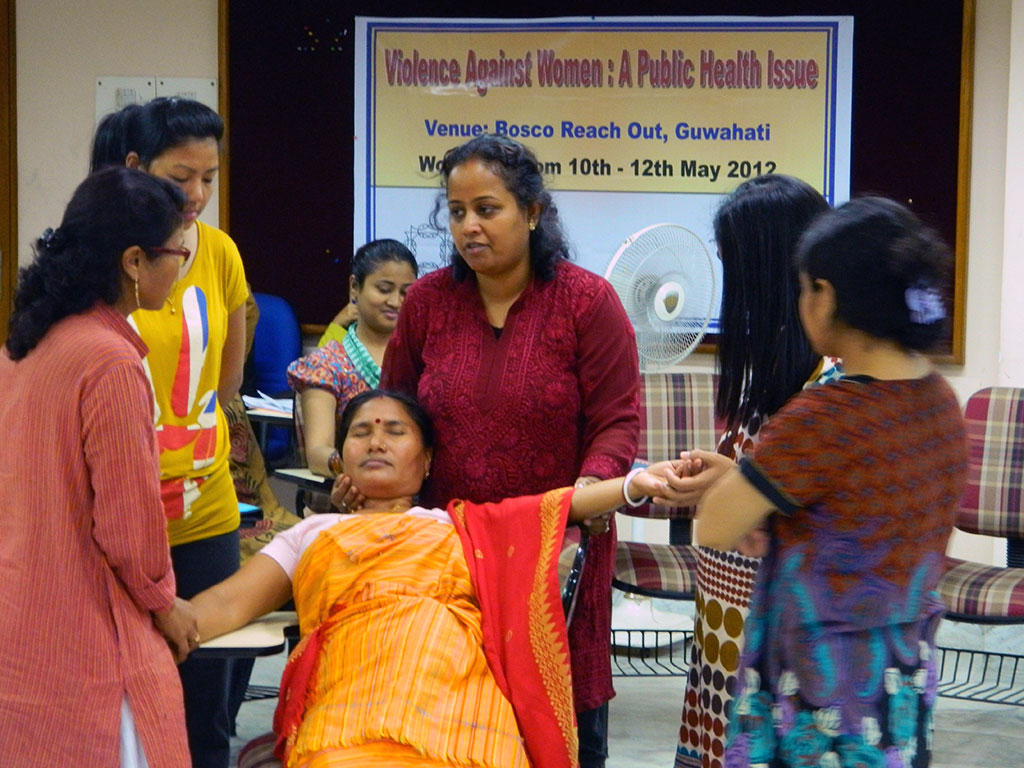 Sama along with The Action Northeast Trust (ANT) organized a three day capacity building workshop on Violence as a Public Health Issue in Guwahati, Assam on 10- 12 May 2012.
The workshop was attended by women representatives from community based organisations and networks, health activists, and young people from the states of Assam, Meghalaya, Tripura and Nagaland. Workshop participants are engaged with issues concerning Women's Health, Child Rights, Child Health, Education, Livelihoods, Violence, Sustainable Development, Gender Equity, and Inclusion and Rehabilitation of Persons with Disabilities.
The workshop facilitated mapping of existing strategies and services around the issue of violence. There were also discussions around gaps in the healthcare response to violence.