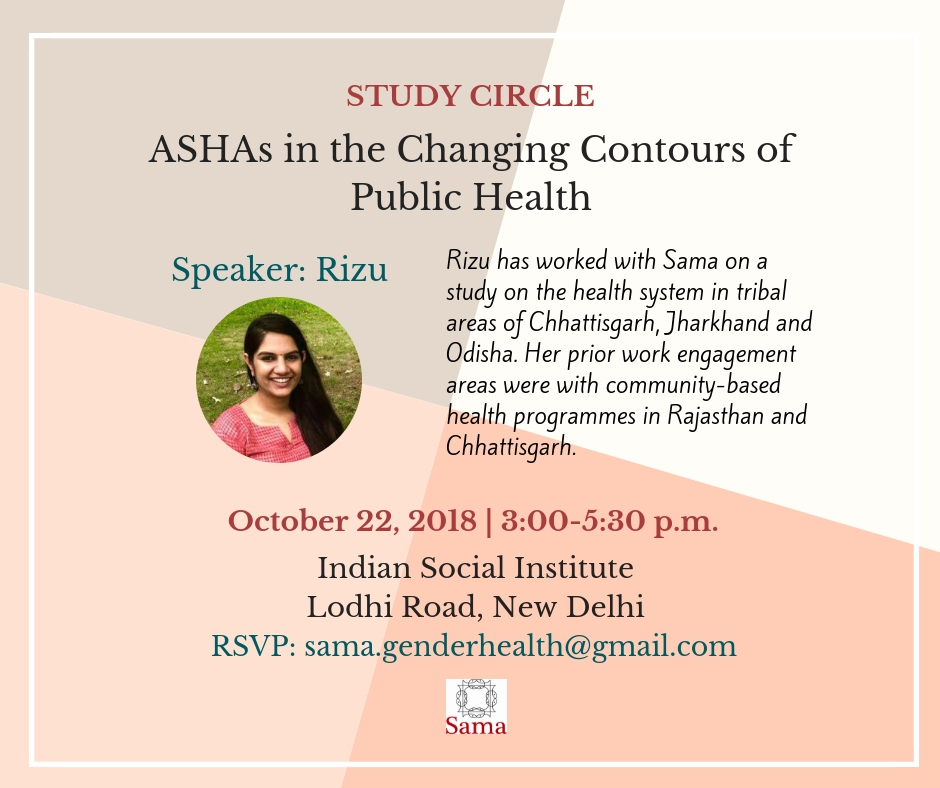 Sama is pleased to announce a study circle on 'ASHAs in the Changing Contours of Public Health'. This session will seek to elucidate the history of the ASHA programme, deconstruct their roles in the community and locate them in the larger ambit of the Indian primary healthcare system. Further, with the changing context of the public health in India, the session will also attempt at addressing the impact of the changes being adopted in the healthcare system on the ASHAs.
The study circle is open to interested individuals-students, activists and others who would be interested in hearing the talk and joining us for the discussion.
Timings: 3.00 pm-5.30 pm
Venue: Indian Social Institute, Lodhi Road, New Delhi.
RSVP: sama.genderhealth@gmail.com