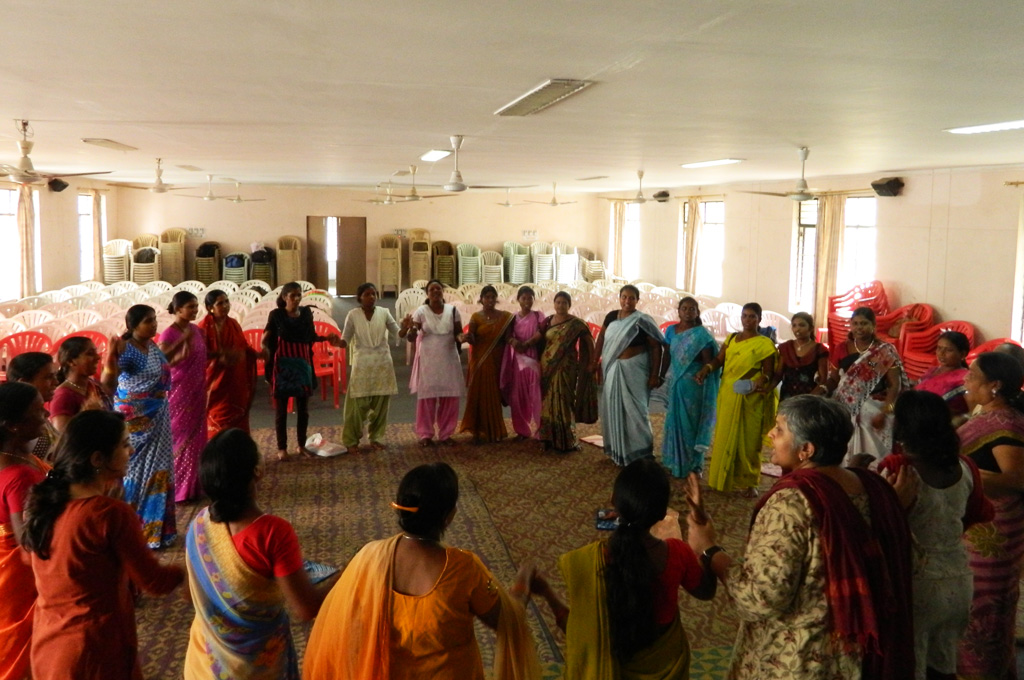 Sama organized a workshop in Ranchi, Jharkhand, on Violence as a Public Health Issue in September 2012.
The workshop was attended by 25 participants (23 were women and 2 were men) from 8 districts and 9 organisations and Networks (Sahiya workers, Sahiya Trainers). These groups have been working on various issues concerning Women and child health, Education, Livelihood, Disability, Advocacy – MGNREGA, Child Marriage, Food Secuirty Land and forest rights, displacement, Literacy, Environment concerns in rapid industrialisation, violence, health, Education Panchayati Raj, NREGA, about gender based violence (with particular focus on DV) and its linkages Corruption, SHGs and working under the NRHM with health system.
Sama also invited local organizations to make presentations on local contexts and concerns. A session on witch-hunting, which is a major concern in the state, was part of the programme.